The Team
Victoria and Emma met when they were studying for their RHS qualifications. They formed a bond after realising that they both shared a love of organic gardening, home-grown fruit and vegetables, wild gardens, verbena and gaura. They started Plans for Plants in 2019, it is a company based on a love of plants and great design. They are both passionate about helping their clients create amazing gardens.
Victoria Lewis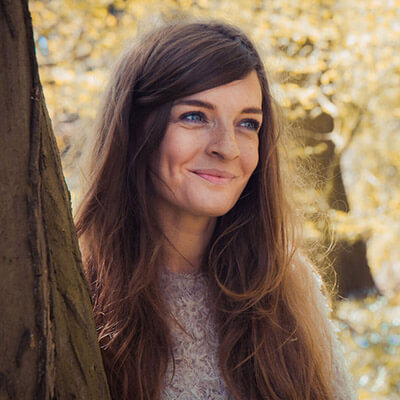 Victoria's passion for plants started when she was a little girl. Her imagination would grow wild in outside spaces, particularly inside her grandmother's garden which she likened to The Secret Garden. She loved the idea of a garden being a hideaway, where you can create your own journey within the foliage and flowers. Her training has included the RHS Level 2 Theory course specialising in design and the Garden Design course at Writtle University College.
Her passion for design was previously seen by millions of people visiting London's West End. Her background is in fashion where she was the International Visual Manager for both the Warehouse and Oasis brands. She undertook many roles from looking after and creating award winning window and shop displays throughout London, to managing displays and layouts throughout many stores worldwide. Victoria has a strong eye for design and detail. She has always had an artistic flare.
Victoria thrives on creativity. She is excited about the transformation from a bland before to a stunning after. For her the improvement, love, hard work and passion that goes into garden design is what she finds rewarding. Her garden design work has included several projects which have included hand-drawn plans to scale, fit and ready for landscapers to then implement. Victoria has received lots of compliments regarding the beauty, clarity and detail of her designs. She runs the Plans for Plants HQ after taking on a disused polytunnel with land which she is working to turn into a kitchen garden. This supplies her very hungry family of four with all the fruit and veg they require, as well as indulging her passion for flowers.
Horticultural Training
RHS Level 2 Certificate in the Principles of Garden Planning, Establishment and Maintenance
RHS Level 2 Certificate in Plant growth, propagation and development, Writtle University College
Garden Design, Writtle University College – Beginner and Intermediate courses completed